What do vanishing bees and the death of coral reefs have in common? And how can a few simple actions lead to drastic protections for our planet's life-giving services? Discover the answers to these questions and more in this candid discussion with the world's leading experts on bumblebees, ocean conservation and ecosystem protection.
Never before has it been so easy to be overwhelmed by the onslaught of bad news about the future of our environment. Surprisingly, there is also more reason to hope as we uncover the common origins of environmental problems and their solutions. Join the discussion that will help advance the steps we all must take together to create meaningful change today and turn the tide towards a sustainable future for bees, people, and all living things.
In a relaxed discussion, the panel will highlight the most critical issues that need the most urgent attention and then explore concrete actions that simultaneously address these issues. Input and ideas will be gathered from the audience.
TWO WAYS TO GET INVOLVED:
1. Attend the event in person at the Butterfly Pavilion • 6252 W. 104th Avenue Westminster, CO 
During the reception following the panel discussion, input and ideas will be gathered by local nonprofit groups – Sierra Club, People & Pollinators Action Network, the Colorado Oceans Coalition and Colorado State Beekeepers' Association. Attendees are invited to speak with the panelists and network with each other during the reception.
Space is limited. Tickets are free and include admission to the Butterfly Pavilion's Wings of the Tropics Exhibit from 5:30 to 6 p.m. 
2. Watch Online.  This event will also be broadcast live on Facebook. Viewers are invited to join live Facebook discussions hosted by national non-profits to share ideas for individual and collective actions to bring about the most effective and rapid changes to heal our planet. Details coming soon!
Make a Difference. All of the ideas gathered from all groups will be compiled and posted on the city's website and shared by the partners involved in this event with opportunities to continue this work together.
MEET THE PANEL:
Professor Dave Goulson spent his childhood chasing butterflies and collecting bird eggs. He studied biology at Oxford University, and then did a Ph.D. on butterfly ecology at Oxford Brookes University. Shortly afterwards, he got a lectureship at University of Southampton, where he stayed for 11 years. It was there that Dave began to specialize in bumblebee ecology and conservation. In 2006, he became Professor of Biology at Stirling University and founded the Bumblebee Conservation Trust, a charity devoted to reversing bumblebee declines. In 2013, he moved to Sussex University.
Dave has published over 200 scientific articles on the ecology of bees and other insects, and is the author of Bumblebees; their behaviour, ecology and conservation and the popular books, A Sting in the Tale  and A Buzz in the Meadow.
Dave is a Fellow of the Royal Entomological Society and a Fellow of the Royal Society of Edinburgh. In 2010 was named BBSRC "Social Innovator of the Year" and in 2013 he won the Marsh Award for Conservation Biology from the Zoological Society of London. Dave was named in BBC Wildlife as one of Britain's most important conservation heroes.
Dr. Synte Peacock is a climate, ocean and environmental scientist. She became interested in the impact humans are having on Earth's climate after witnessing firsthand climatic changes, from rapidly thinning ice in the Arctic to the warming ocean around Antarctica. Her research integrates ecological, hydrological, and atmospheric sciences to study the response of the planet to climate change, and to better understand actions and feedbacks that might amplify or mitigate that change. 
Synte grew up in England, but now lives in the foothills of the Rockies in Boulder, CO.  She obtained a B.Sc.and M.A. from Oxford University (1995);  and M.Sc, M.Phil and Ph.D. from Columbia University (2000). She carried out research involving super-computer models of the world ocean while at Los Alamos National Laboratory, has been a professor at the University of Chicago, and a scientist at the National Center for Atmospheric Research in Boulder, CO. She is currently writing a book about the environmental issues we are facing today.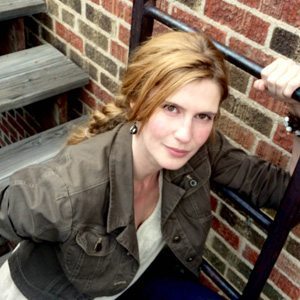 Amy Lewis joined the WILD Foundation in 2015 to build a network of impassioned stakeholders in the wilderness movement and to help others empower wilderness and the world. Since the age of nine when concern for endangered bats spurred her to plan and carry out a fundraising campaign on their behalf, Amy has been an ardent wilderness advocate. In the intervening decades, Amy has refined her fundraising skills and sought a scholar's insight into the policy conditions that affect wild nature. In 2010, she earned a Master of Environmental Policy from Colorado State University for her research on environmental social movements in the United States and Canada. Amy is finishing the final chapters on a doctoral dissertation pertaining to the decline of pollinators in North America. It is not uncommon to find her in Boulder's foothills at sunset, walking her Old English Sheepdog and watching for bats as they embark on their nightly hunts.
Brett KenCairn will be moderating the panel discussion. Brett serves as the City of Boulder's senior environment and climate planner.  His primary responsibility is the ongoing evolution of the city's climate action initiatives—now referred to as the "Climate Commitment."  He is also a team member in the interim renewable energy strategy and action team, managing several pilot projects designed to accelerate transition to a renewable energy driven economy. Prior to working for the city, Brett has an extensive background in in community-based sustainable development. He started as a urban community organizer in 1983 with ACORN. He shifted to natural resource based community organizing in 1988 and worked for 20 years in forest-based communities in the US Northwest and Southwest. A significant focus during this period was the development of multi-stakeholder ecosystem management collaborations bringing together loggers, environmentalists, federal land management agencies and local residents/tribal communities.  More recently, he founded an organization assisting returning war veterans to find jobs in green industries–Veterans Green Jobs, and served as COO for a hydroponic greenhouse operation growing organic tomatoes.
Questions about the Panel? Email  Rella at AbernathyR@bouldercolorado.gov
Questions about the event at Butterfly Pavilion?  Email Marissa at  mcopan@butterflies.org